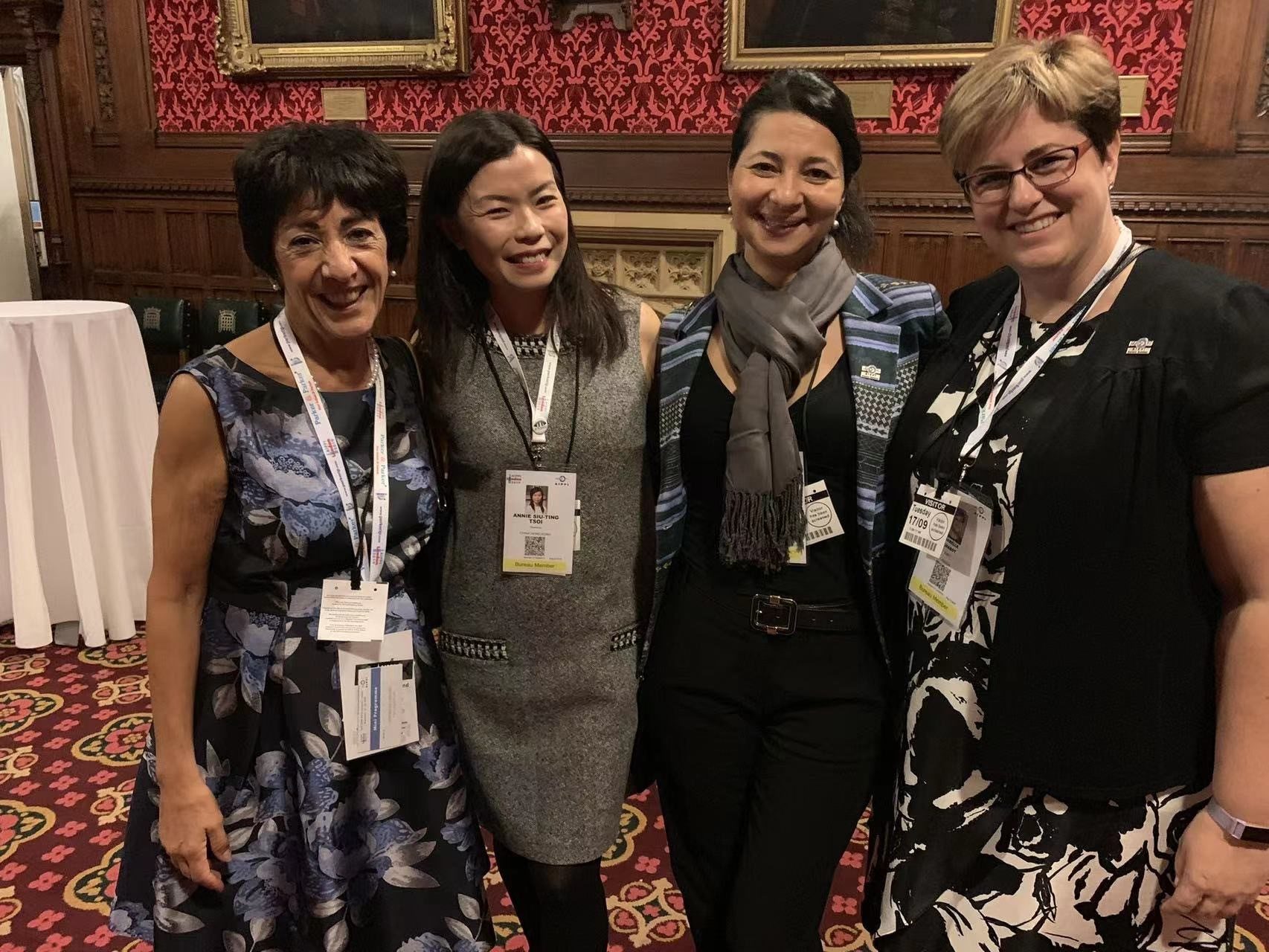 Tell us about your AIPPI journey.
From ground zero to SG - My first AIPPI World Congress was in Melbourne in 2001. At the time, the Congress only took place once every three years! I was pretty struck by the fact that it was a very collegiate group with a strong focus on the harmonisation and improvement of laws and practice by the making of resolutions and also sharing of knowledge. This is something which always discerns AIPPI from other IP associations or alliances.
As an Independent Member, I do not have a National Group and I was not sure how to be more involved in the work of AIPPI. When I became a delegate of the IM, I had my first taste of voting at the ExCo - it was like the United Nations! I was so excited and feeling so empowered to be a part of the work produced by the Association.   I then became the Chair of the IMs and my principal duty was to connect all the IMs, helping them to form their National / Regional Groups. As I am stationed in Hong Kong, I am, geographically, in a good position to extend the Association's influence in Asia. In 2016, I joined the Bureau as an Assistant Secretary General.
Grooming the young members - The past six years on the SGT track have been extremely fulfilling, both from a personal and a professional standpoint. One of the things that is very close to my heart is grooming the next generation of lawyers and equipping them with the soft skills that are required to succeed. It has been my pleasure to be actively involved with the Young AIPPI Forum (YAF) over the years. The YAF, launched in 2017 during the Sydney Congress, aims to create opportunities for younger people to showcase their thought leadership and expertise through speaking engagements, and to provide a platform for developing strong global networks which holds them in good stead over the years. Given the overwhelmingly positive response to the YAF, the AIPPI Bureau approved the setting up of the Young AIPPI members Advisory Committee (YAC) in November 2020 to really grow the AIPPI platform amongst the younger professionals in the coming years.
Diversity and Inclusion -  AIPPI is very conscious about diversity and inclusiveness as it is one of the primary values of the Association. To harmonise IP laws and practice, we must work with people from different parts of the world irrespective of their race, national origin, gender or religion. I am pleased to share that the Bureau has recently passed the proposal to set up a Bureau Advisory Committee on Diversity and Inclusion. As the Secretary General, my responsibility is to form this committee and at the San Francisco Congress, we will be actively looking for suitable members to join the Committee.
Can you tell us a bit more about the AIPPI's strategic goals?
125 years and Beyond - As the Association is celebrating its 125th anniversary this year, it is making strategic efforts to evolve and keep pace with the times.  AIPPI's Strategic Plan for 2021-2023 contains seven pillars, details of which can be found on our website. One of the key goals is to be more engaged with the IP Community and to have additional opportunities for a stronger voice.
The pandemic has substantially changed the way we work and communicate with one another. We are seeing a rapid increase in using and relying on social media as a platform for disseminating and receiving information. To put this into context, we are very proud to have a 20% increase in LinkedIn followers in 2022. AIPPI is using more popular ways of connecting with our members and our community to ensure that our message is reaching our target audience. As we are changing our way of searching for information, we are also looking into our website, to ensure that our Members' Portal is meeting the needs of our members. More exciting news will be released later this year.
Facilitating innovation and creation – It has always been AIPPI's objective to improve the legal system to facilitate innovation. However, apart from technological advancement, we would like to consider how we the improvement of laws can assist with more effective protection of the latest products of intellectual creation such as media works, works in the metaverse and so on, where traditional approaches may not be providing the best solutions and protection.
What are you most looking forward to at this year's Congress?
I am really looking forward to meeting people in person. While we have had to adapt to the pandemic situation over the past two years by organising the Online Annual Congress and providing several online webinars and networking opportunities, we are very much focussed on returning to in-person Annual Congresses as soon as that is possible (especially when, during the pandemic, members have in many cases been overloaded with webinar-based content).
We are focussing on bringing members in the room together, talking and having fun. I cannot wait to be back, doing what we do best – engaging with our friends and colleagues from around  the world.
You've been in the IP field for more than 30 years. What drives you and keeps you going?
Looking back, I can say that I stumbled upon my passion by pure coincidence. I joined a local IP boutique firm in HK after graduating from university. My first case was a copyright infringement of a research survey between 2 pathologists. During my training as a solicitor, I also had the opportunity to look after clients' worldwide trade mark portfolio and I learnt a lot not just about trade mark practice but also about communicating with people from different countries and from different backgrounds.  These experiences opened up a whole new door for me. IP is very close to our lives and it touches everybody and everything around us, every day.
Over the years, I strongly believe that it is our responsibility to nurture and groom the next generation of legal professionals, equipping them with not just the relevant skills but more importantly, giving them a forum to share their voices and ideas.
What is your one piece of advice for the upcoming generation of IP lawyers?
My advice to young leaders is to stay connected with an open mind and always be ready to engage with the wider community through multi-cultural, global platforms like the AIPPI.